Phoenix
Company
Company name
Phoenix Co., Ltd.
Business descriptions

Development, manufacture, sale and maintenance of ndustrial electronic devices such as printers.
System development, construction, maintenance and consultation utilizing automatic recognition technology.
Contracted operations of bar code printing and IC encoding.
Creating cards, labels, and tags with bar codes, 2D codes, ICs, and magnetism.

Address
Head Office
5-11 Iidabashi 4-chome, Chiyoda-ku, Tokyo, 102-0072 Japan
Phone: +81-3-3234-9373  FAX: +81-3-3234-8998
Products
Sheet readers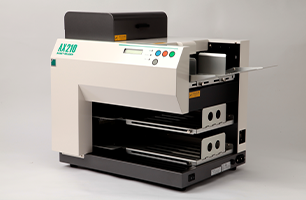 A sheet reader (stack reader/batch reader) is a device for reading slips and forms with 1D or 2D codes in a batch. It is capable of reading a large number of slips and forms at high speed. In conjunction with the enterprise system, it permits easy aggregation of date on slips. It can be applied to reading delivery slips, identification tags, money coupons, and transfer forms for the payment of utility fees, for example.
Batch processing
Equipped with a thermal transfer printing unit
Equipped with a CIS scanner
Acceptance stamp

Area reading

1D code , 2D code reading
Label printers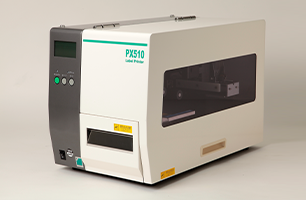 Our thermal transfer/direct thermal label printers ensure high-speed,high-quality printing for product descriptions,shelf labels,labels for inventory control,quality labels,ingredient labels,customer management labels(SCM and PD),and others.
High resolution and high precision
RFID(UHF/HF) option
NFC option
Name/caution labels

NFC labels

Printed circuit board labels
Card Printers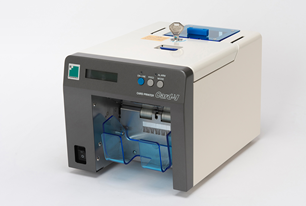 Our thermal transfer card printers are capable of on-demand printing of various cards, such as membership cards, point cards, patient registration cards, and health insurance ID cards. They are compatible with cards made from various materials, such as paper (high-quality paper and synthetic paper) , PVC, PET, and PET-G. The lineup includes models compatible with various IC card (MIFARE, FeliCa,I-CODE SLI, EPCglobal C1G2 ICs,and others).
Low runnig costs
High-speed printing
RFID(UHF/HF) option
Health insurance ID cards

member's cards / Point cards
Tag printers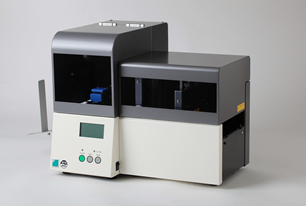 Our thermal transfer tag printers are capable of the high-speed, high-quality printing of single tags (price tickets of products, shipping tags, and price tags) , single sheets(money coupons, vouchers for using facilities, and process control charts), and others. They are compatible with various media including PET, synthetic paper, aluminum-evaporated PET, and paper.
Compatible with tags with string
RFID(UHF/HF) option
Health insurance ID cards

member's cards / Point cards
Rewritable printers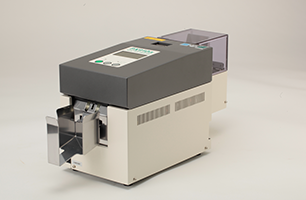 Our rewritable printers issue rewritable hybrid media that consist of thermal reprintable media and RFID. Capable of printing visual information and encoding date on rewritable hybrid media at the same time, these printers ensure links between the printed information (such as ID numbers and 1D/2D codes) and encoded information.
*They can also be used for printing only. Permitting the reuse of tags, these printers are environmentally friendly and help reduce costs.
Compatible with thermal rewritable tags
RFID(UHF/HF) option
Compatible with card-size media
Single-pass printing
Rewritable cards
Custom printers
At Phoenix, we provide custom printers to meet customer needs.
We want to sell our own brand of printer.
We want to print on special media but cannot find a printer which is compatible with the media.
The specifications of commercially available printers are insufficient.
We want to install a printer in a limited space but cannot find a printer in the right size.
Do any of the above apply to you? If so, please feel to contact us. We will give you total support from consultations on specifications to design and manufacturing.
Ticket printers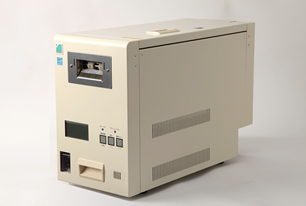 High speed printing
Robust design featuring an all-steel body
Built-in automatic cutter
Entry ticket
Thermal transfer printing unit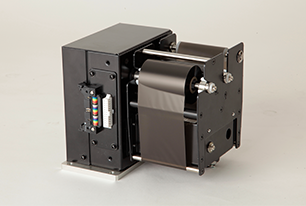 High speed printing
Robust design featuring an all-steel body
Built-in automatic cutter
Glass slides

Specimen tubes